Flowers are some of the most intriguing members of nature, as well as some of the most colorful. Many people enjoy planting them in their yards or gardens to enjoy the beauty they provide and others like to use them as potted plants indoors and out. Selecting new plants can be a difficult task if one does not know what type of environment the flower is accustomed to, especially with delicate flowers such as orchids. Browsing through pictures of orchids and reading about some of their characteristics can help gardeners choose which ones they would like to work with most. Others are not as interested in the gardening aspect, but just want to enjoy their natural beauty and unique designs. Here are several sites which share images of orchids as well as useful information for orchid lovers everywhere.
The URL says it all – this site is all about orchids and providing useful information to readers. There are plenty of photos which capture their stark beauty as well as interesting information about each type of orchid. Each orchid is thoroughly described including where it is from originally, the environment it prefers and some of the primary distinguishing characteristics.
The Orchid Mall is slightly different from many of the other sites about orchids as it does not contain any photos of orchids directly. However, the site is very useful to orchid lovers since it contains an exhaustive list of sites which present plenty of stunning photographs of the beautiful orchids. The links take visitors to sites which share orchid pictures from around the world – see "PHOTOGRAPHIC SITES"
3. Terragalleria.com
Visitors to Terra Galleria will find artistic interpretations of orchids under the Studio Images tab. This shares photographs of orchids which are carefully designed to share their artistic value. Each type of orchid is displayed in the photo using a black background which makes the natural colors and design of the orchid stand out.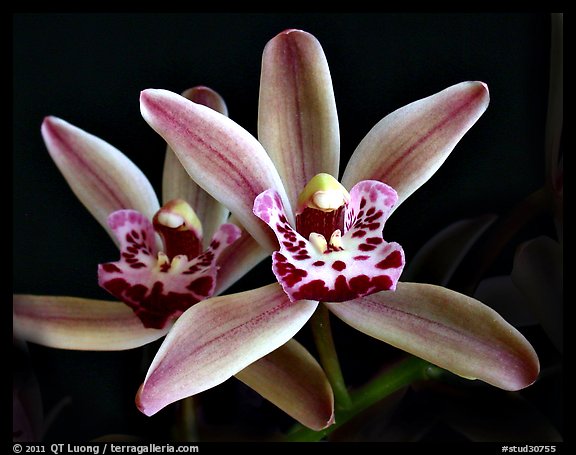 For those members of the online community who truly enjoy the wide variety of orchids, Orchid Works is loaded with exciting images. Each Monday the site is updated with the "photo of the week' which showcases a different type of orchid. Their photo library has orchids in categories based on their species.
Those who take the time to visit Florida Nature Pictures will be please to find a very nice gallery of orchid photos. Each gallery is categorized by specie and full of beautiful pictures of orchids in their natural habitat. These gorgeous beauties display the wide variety of orchids and the broad spectrum of available colors and designs.
6. Justaddiceorchids.com
This blog contains beautiful photos of orchids and useful posts for orchid lovers.  It also shares a wide variety of information that gardeners will find beneficial. Topics center on the proper care of orchids including re-blooming, repotting, watering and how to provide the proper light and temperature to keep orchids looking their best.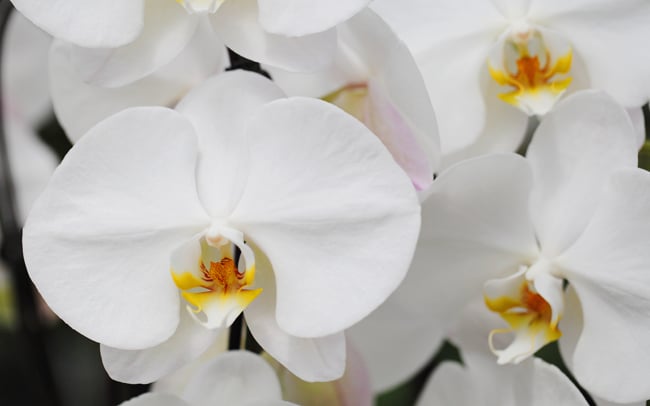 7. Worldfulloforchids.nl
For lovers of orchids and stunning photos certain to take your breath away, World Full of Orchids is the perfect site. The site showcases the beauty of orchids in several galleries which are easily navigated by the user who just wants to enjoy the flower's beauty and intricate details. Galleries are arranged by flower species and each contains beautifully arranged photos which display orchids in various lights and settings.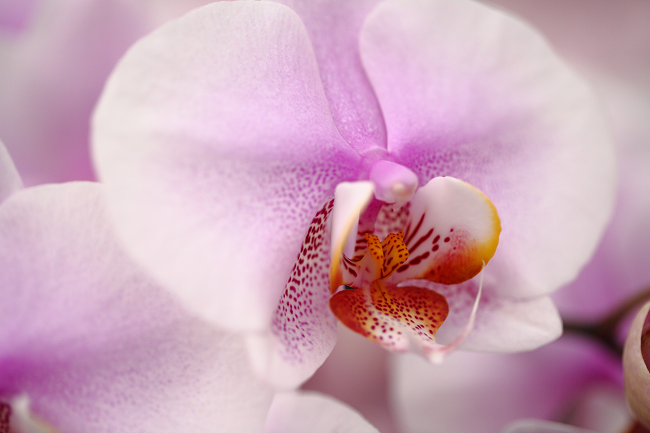 Save
Save